Your stay
With your family or your friends from 8 to 12 people, test our offer all inclusive.
Welcome drink, night and breakfast at the château, visit at the Domaine de Boischampt, tasting in the cellars of the Château, Burgundy dinner at the Château (wine-mineral water-coffee-infusions included). Access to Spa, sauna, swimming pool and tennis included. We can also organize visits and excursions.Rates, organization of visits and excursions:
contact us
Some of the many events and tours in wich you can participate.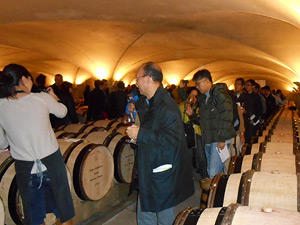 Hospices de Beaune wine auction
We invite you to the largest charity auction over the world: The Hospices de Beaune wine auction. We will guide you along this unique trip where you will get the opportunity to taste the Hospices' wines inside Hospices's cellars. At the Beaune wine trade fair, you will also have access to the whole 100 Burgundian appellations at once.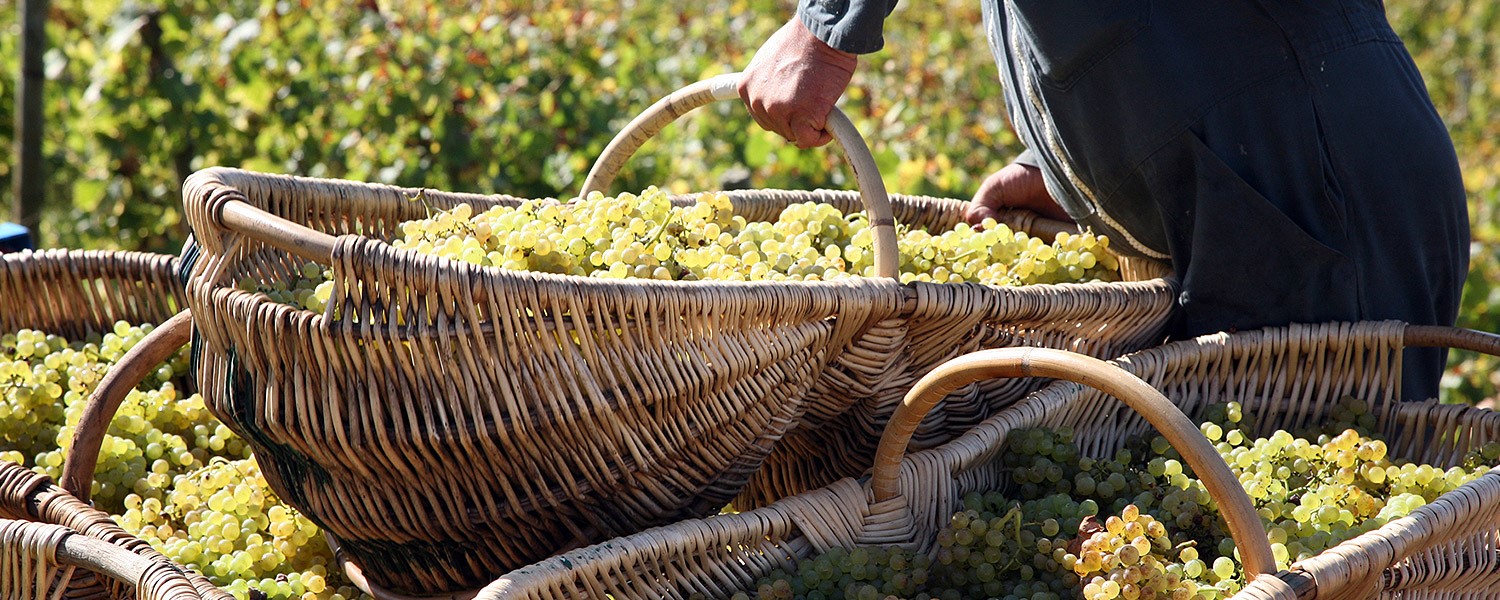 GRAPE-HARVEST
Thanks to the Domaine de Boischampt, you get to experience harvesting, namely the completion of a whole year of care and nurture. After cutting a few grapes, you will get back to the winery to assist to their arrival. To cap off the day, you will take part in the "Paulée" in other words the traditional lunch shared at the end of the harvest at the château. There you will get to experience the convivial and festive mind as well as the spirit of communion specific to those special moments.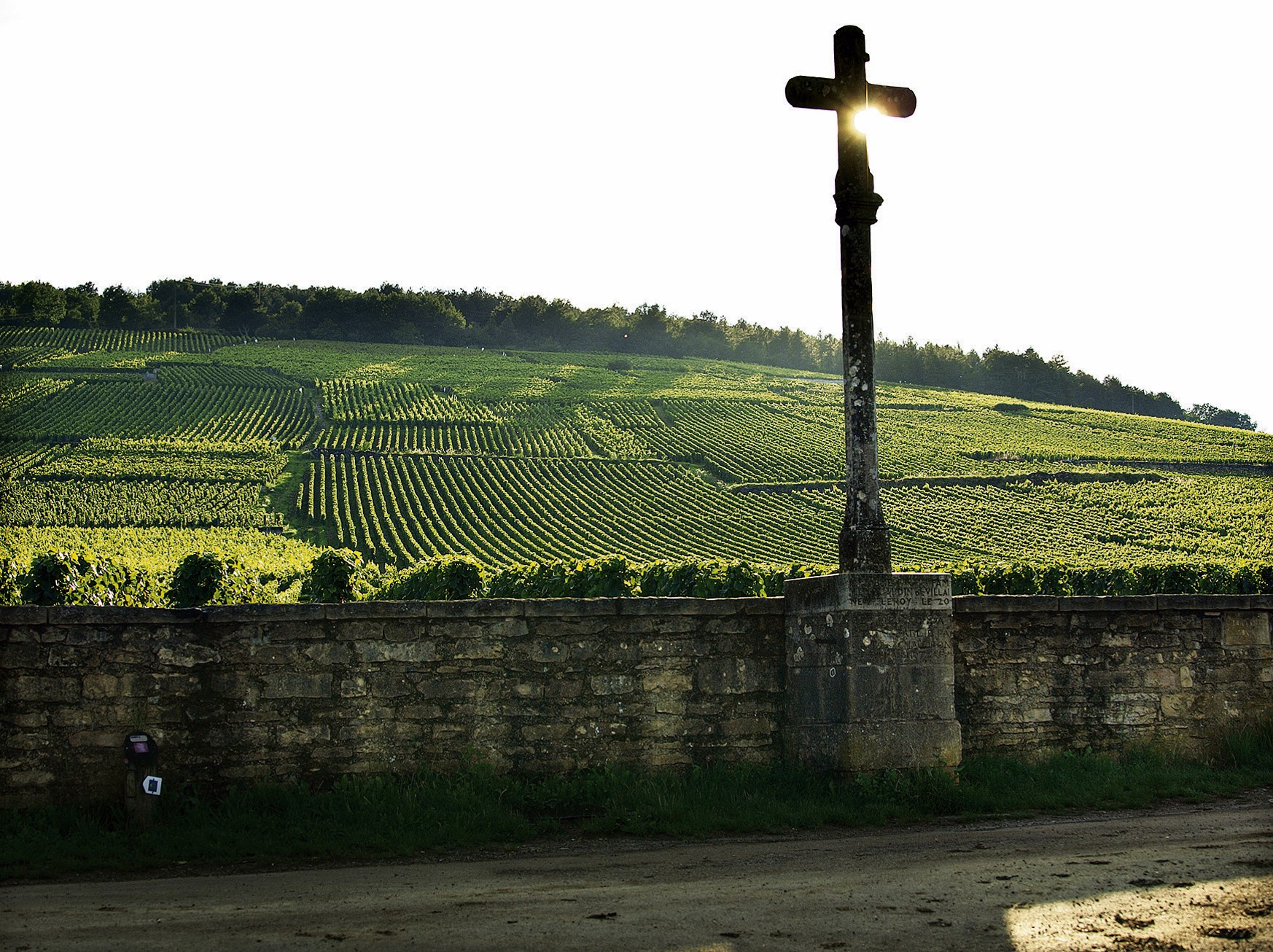 The Route des grands crus
Out of the 33 "grands crus" which make up Burgundy, 32 are located on the Côte d'or ! Stretching 60 km from Dijon to Santenay, the famous 'route des grands crus', also called Burgundy's 'Champs Elysées', goes through 38 villages, 11 of which produce great vintage wines with evocative names like Chambertin, Clos de Bèze, Romanée-Conti, Clos Vougeot, Corton, or even Montrachet. You are invited, on a mythical walk along the Nuits coast and the Beaune coast. You will discover the extraordinary mosaic of Burgundy terroirs classed as World Heritage sites by UNESCO.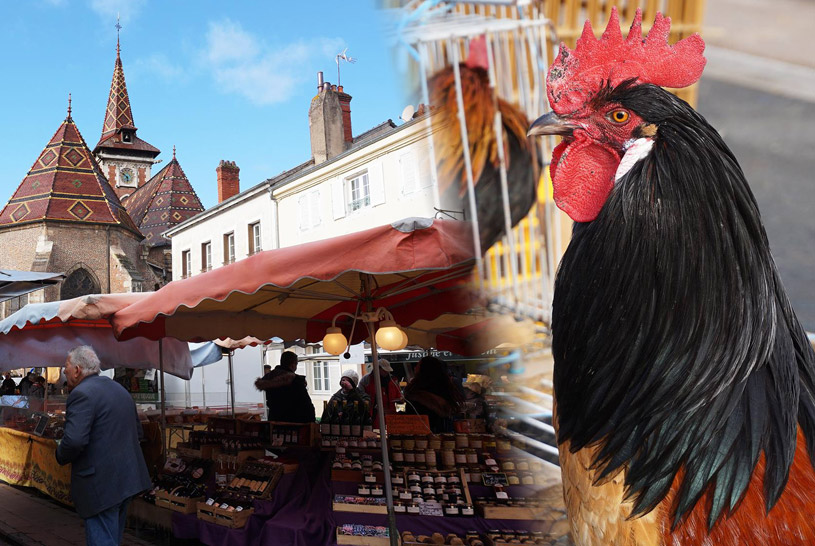 Market of Louhans
A traditional market where many local producers come to sell their products.
You will also see poultry farmers who exhibit their live animals including the famous Poulet de Bresse.